Top 5 Easiest Eco Friendly Household Product Switches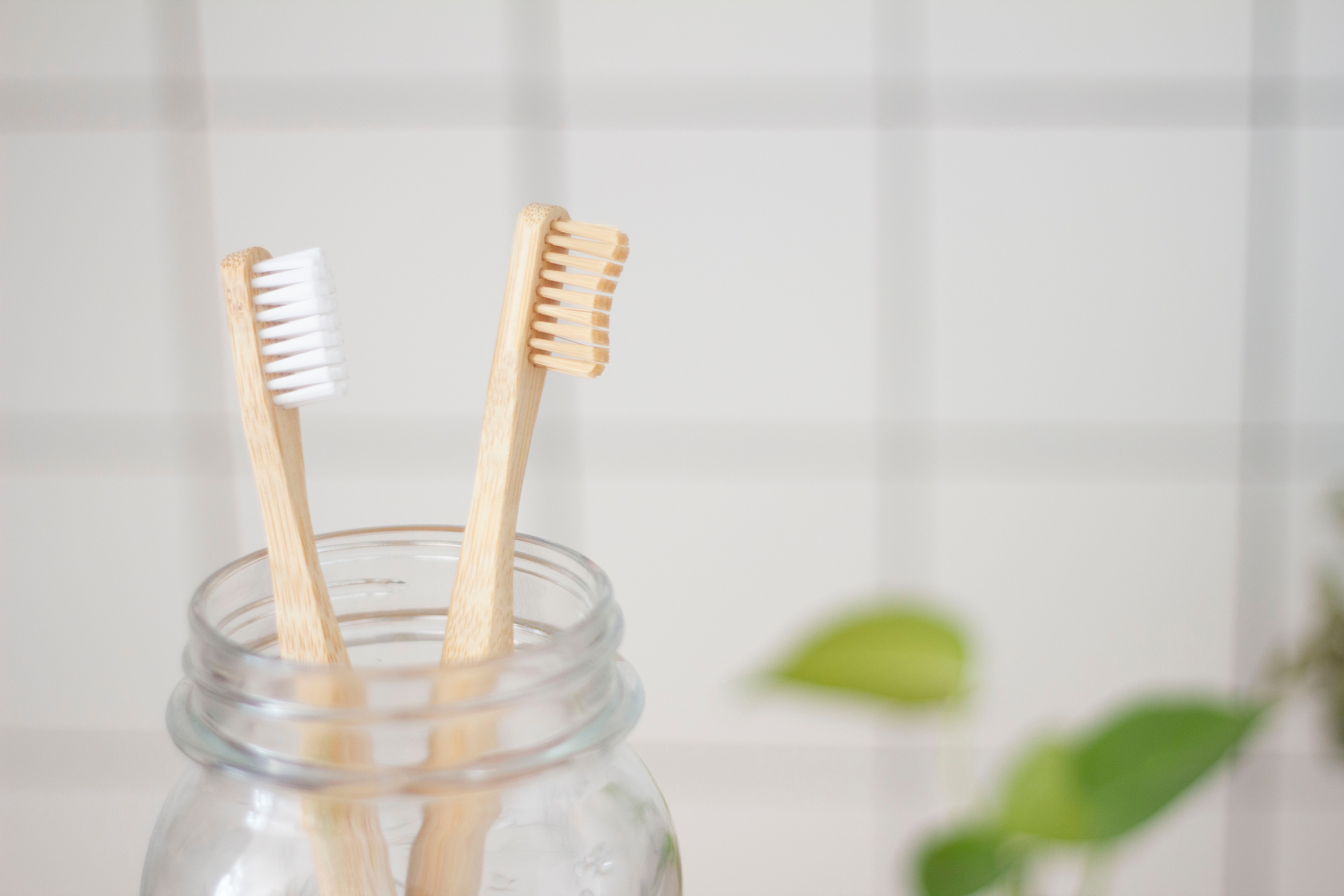 Toothbrush
Single-use plastic is a huge problem for the environment. Plastic toothbrushes are made of complex plastic composites which are nearly impossible to recycle and take over 400 years to decompose, so more often than not they end up in landfill sites for a very long time. That means that nearly every single plastic toothbrush ever made since they were first invented in the 1930s is still sitting somewhere in the world, slowly degrading.
A great way to eliminate the plastic toothbrush from your home is with eco-friendly bamboo toothbrushes. Unlike their plastic counterparts, bamboo toothbrushes decompose completely naturally within 5 to 10 years. When you're finished with your bamboo toothbrush, simply tear off the nylon bristles with pliers, or break the head off of the brush, then you can compost the bamboo handle and recycle the bristles.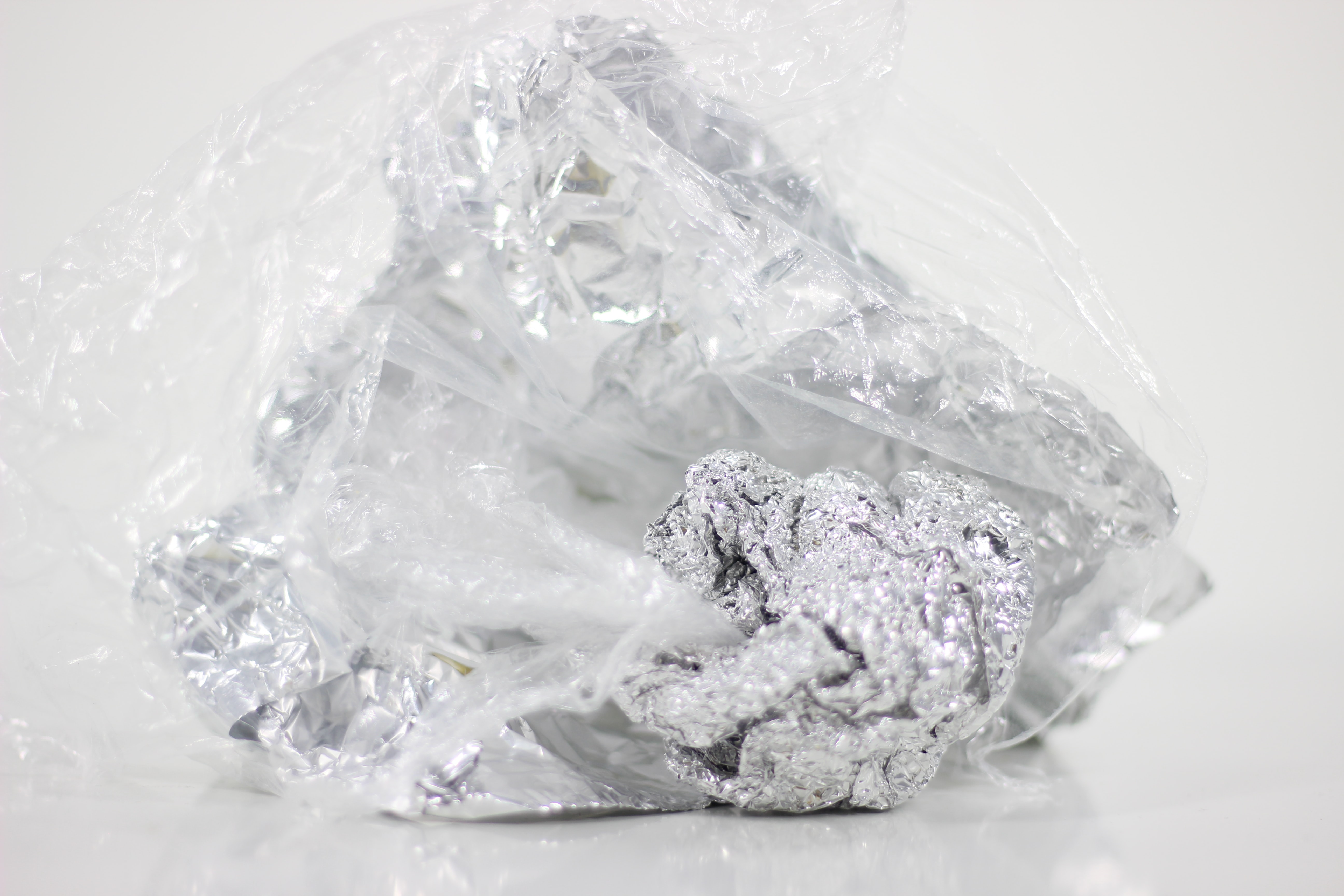 Food Wraps
Most of us are used to wrapping our lunch time snacks and leftover food in tin foil and cling film, however, both products are made from finite resources and are difficult to recycle making them unsustainable in the long term and contributing to the larger pollution problem.
An easy solution is to use tupperware boxes, but even more environmentally friendly is reusable food wraps. Beeswax food wraps are made from sustainably sourced beeswax and a cotton fabric which makes them air and water tight, malleable and much more environmentally friendly than rolls of plastic film and tin foil.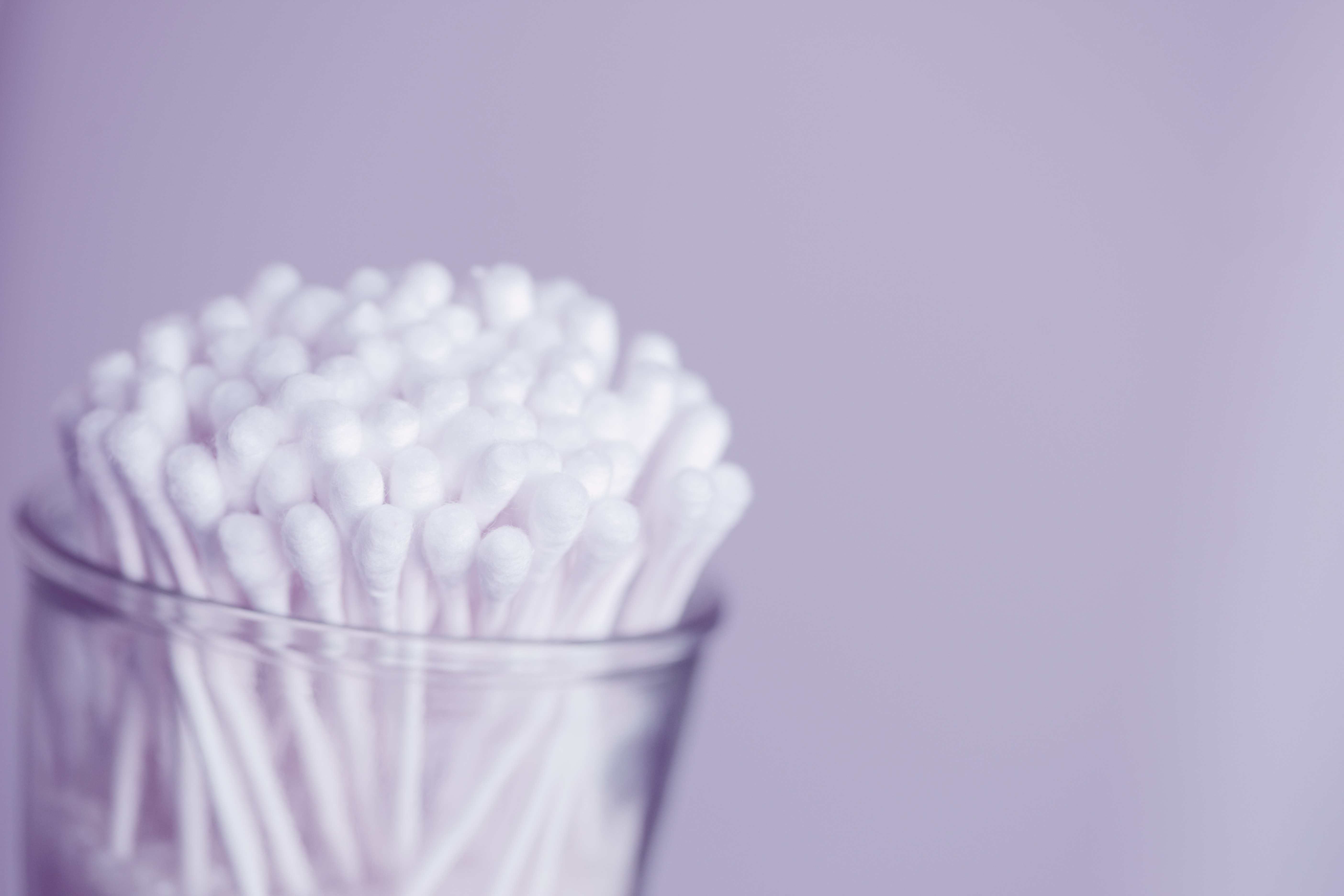 Plastic Cotton Ear Buds
It is estimated that 10% of plastic-stemmed cotton ear buds used in the UK end up in the sea and that by 2025, the quantity of plastic in the sea will treble overall. There is growing pressure to ban the plastic-stemmed cotton bud in the UK because of its impact on wildlife and polluting effect on our environment.
Alternatively, bamboo-stemmed cotton buds are more sustainable and biodegradable. They decompose much faster than the plastic version and can be composted to eliminate the contribution to pollution these household staple products make.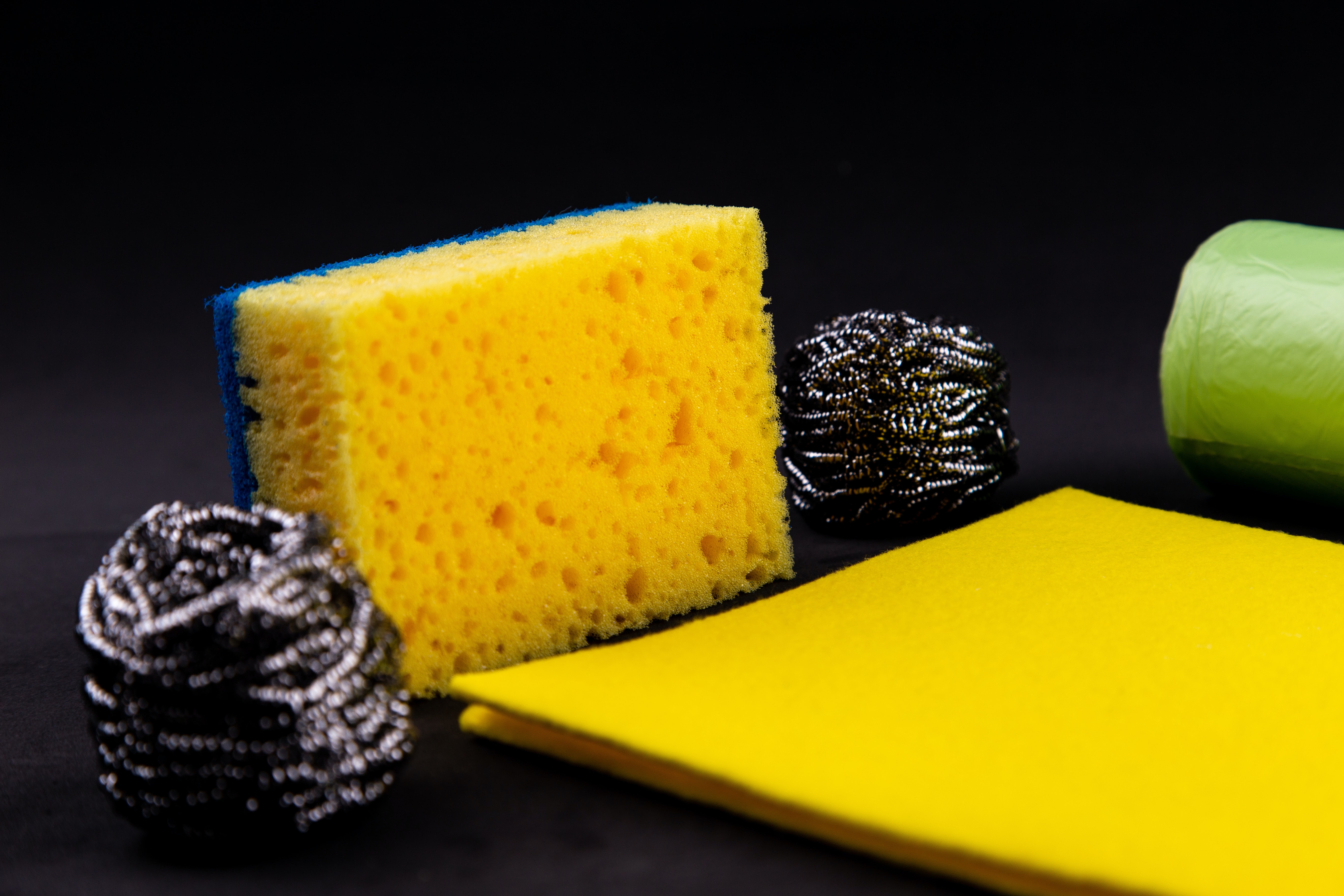 Kitchen Products
Kitchen sponges and microfibre cloths release microplastic particles (pieces of plastic less than 5mm in size) into the water we use to clean our dishes which both absorb and give off potentially harmful chemicals. This water then makes it way through the sewage system, where current filtration methods does not remove the microplastics, with a significant amount destined for the sea. The microplastic particles have been found to be present in fish and other sea creatures as they live in the affected sea water. It is not yet fully understood what impact microplastics in the marine food supply is having on public health, but they are a significant concern because of the actual damage they cause to marine wildlife and the contamination of fish that many people eat. 
In order to reduce the microplastic pollution from our kitchens we can reduce the amount of products we use that release microplastics into water. Non plastic, biodegradable and natural kitchen products such as wood pulp sponges with sisal scrubbers instead of traditional kitchen sponges, and bamboo fibre kitchen cloths instead of microfibre cloths help to dramatically reduce the amount of microplastics released by the daily essential products in your kitchen.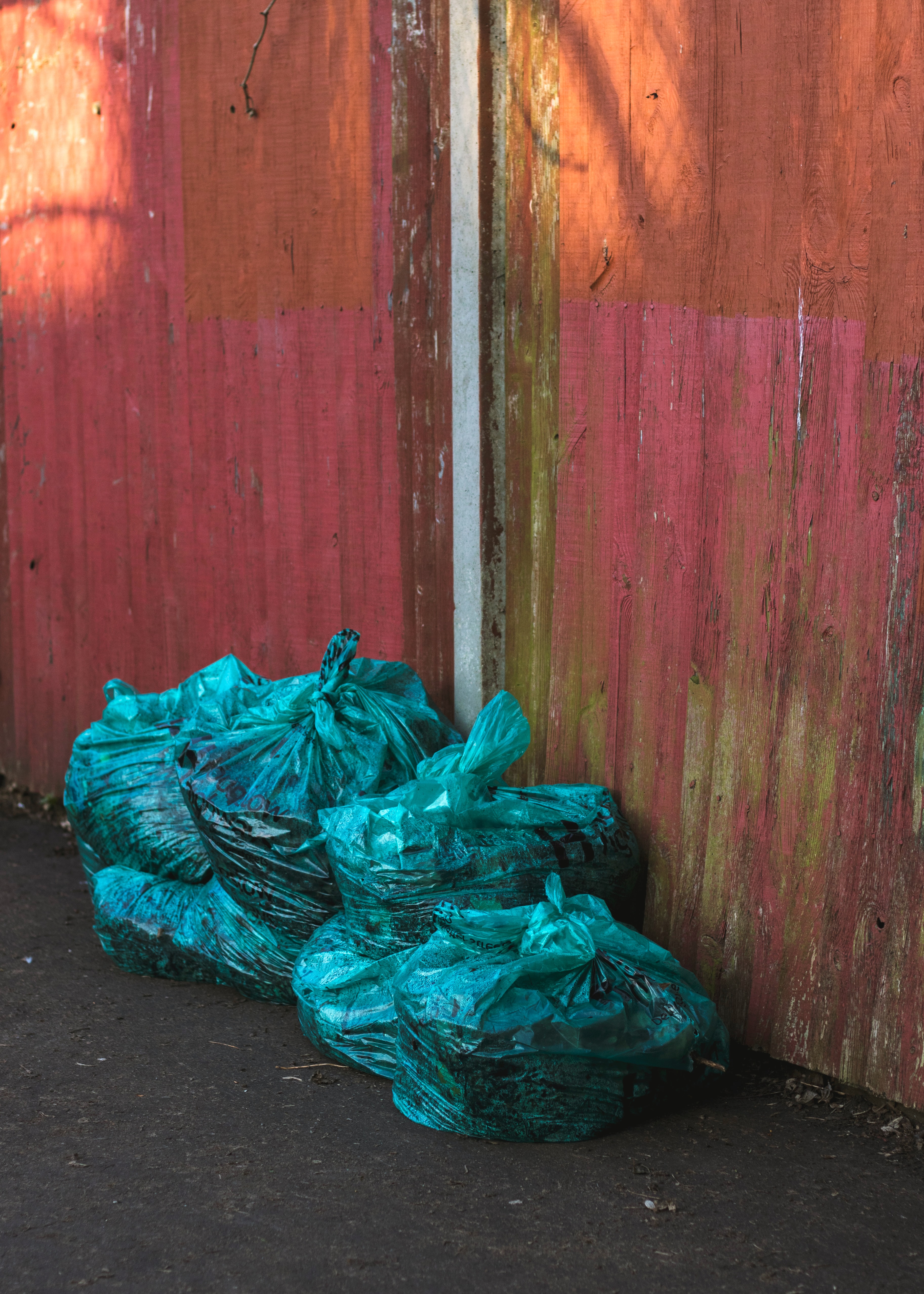 Bin Bags
Most of us are conscious of the way we dispose of our rubbish and make sure we recycle, but many of us overlook the plastic bin liners we use to dispose of our general waste. Plastic bin bags travel with our waste to the landfill where they stay for decades.
A better solution for holding your rubbish are biodegradable bin liners such as those made with a cornstarch composite instead. These types of bin bags are compostable and decompose much faster than plastic-based bin liners.
How Can You Make The Switch?
Choosing to use eco-products in your home can sometimes be challenging because most of these products are not available in supermarkets, and online retailers are sometimes expensive - especially including delivery costs for these small items purchased from a number of suppliers to make sure you have all of the products you want.
We have developed our own solution to this problem - called YES Crate. It's a subscription service that allows you to choose the eco-products you want for your home, delivered every three months to keep you stocked up and to reduce shipping costs and delivery emissions. It's a simple and affordable solution to help you choose a cleaner and better way for your home essentials. Head over to our website to find out more.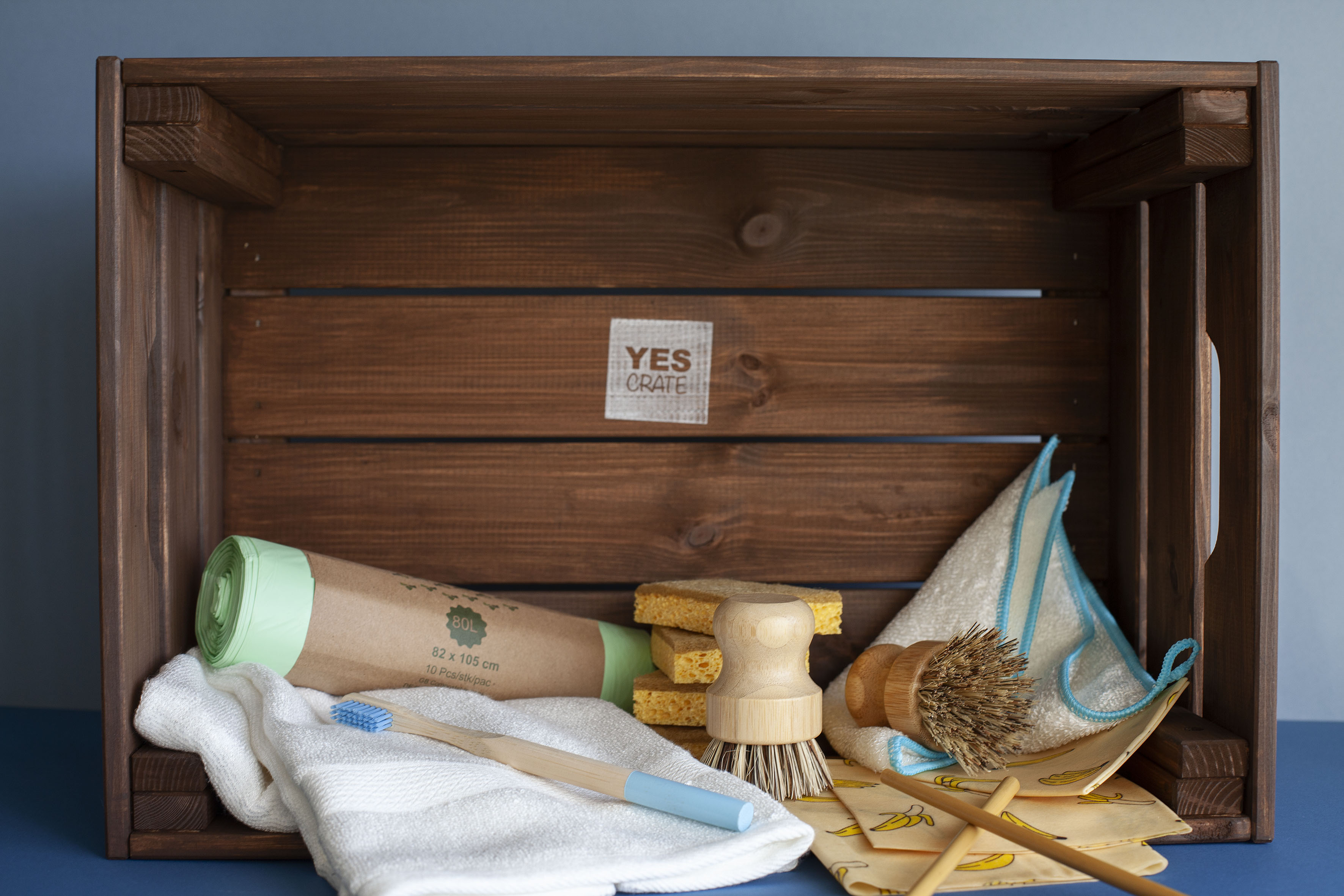 For further information on the damaging impact of the plastic-based products above, you can read more here: 
https://www.nationalgeographic.com/environment/2019/06/story-of-plastic-toothbrushes/
https://www.nationalgeographic.com/environment/2019/07/story-of-plastic-sticky-problem-of-plastic-wrap/
https://www.independent.co.uk/environment/plastic-straws-ban-cotton-buds-stirrers-pollution-climate-crisis-waste-environment-a8924116.html
https://toxtown.nlm.nih.gov/sources-of-exposure/microplastics#:~:text=There%20is%20concern%20that%20microplastics,and%20stay%20in%20the%20environment.
https://www.greenpeace.org.au/blog/use-instead-plastic-bin-liner/#:~:text=Single%2Duse%20plastics%20bags%20are,contaminating%20the%20food%20we%20eat.